Hold Your Tongue Or Set It Free? Book Excerpt from Paranormal Urban Fantasy They All Died Smiling
Do you ever struggle with your tongue getting ahead of you? Like when you say something and then wonder if maybe you should have kept those words in your head? That's the challenge of communication. Sometimes, it's god to be honest. Other times, maybe  not.
But how do you know the difference?
Main character Kassidy struggles with this in  They All Died Smiling. In this snippet, her childhood friend Russ is really getting under her skin!
No, Kass, you were great. But everyone wants to impress people."

"No, they don't." I dug my nails into my palms. He was still just as ambitious as ever, but not willing to admit it. "You should be glad they like me. It makes you look good by association." Now that was just plain catty, and I shouldn't have said it, but I never said I was perfect. Someone rein in my tongue, please.
I think we're all going to fail sometimes, no matter which choice we make. What do you think?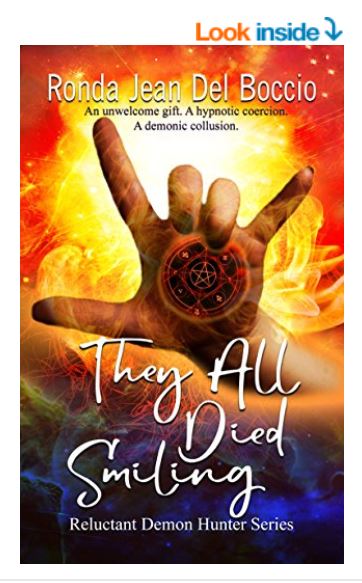 Cheers to your B.L.I.S.S.-FULL Life!!
Ronda Del Boccio
Award winning author, photographer and artist
About Ronda Del Boccio
Ronda Del Boccio is an award-winning and best
selling author of both fiction and nonfiction. She has been mostly blind since birth, but she never lets that stop her doing what she wants to do. She tells transformational tales and helps visionary authors turn their dreams and imaginings into published books. See and order Ronda's books on Amazon.
Claim free stories, sneak peeks, and more at InnerGuidanceOnDemand.com/read