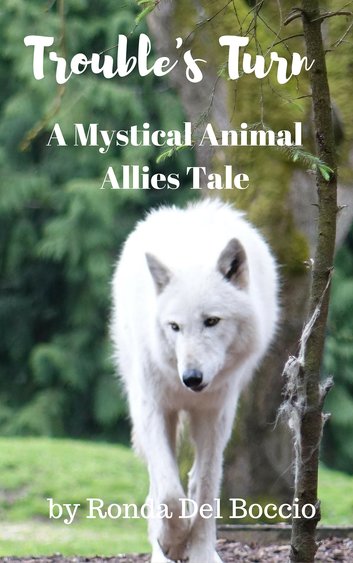 Defying her Pack, Trouble risks all to assist the one she knows she is destined to guide as his Power Animal Ally
About the Book
The rest of the pack call her Trouble, but how can this teenage White Wolf become an Ally of the People if she doesn't stick her nose in their business?
The Native American spiritual traditions are rich with stories of the animal Allies (often called Power Animals or Animal Spirit Guides), who guide humans following the Good Red Road. Many stories focus on the human. But how do these guardian spirits learn how to serve their life purpose How do they come into their power so they can best guide the humans under their care to discover their Path and live their life in a good way?
This coming of age story is about a young Wolf Ally who, like any teenage or young adult human, is trying to discover who she is and find her way in life. Her overbearing mother and critical Pack leaders try to make her follow their rules, but she defies their authority. Trouble risks everything to be true to herself, but what will it cost her? Find out in this mystical short story inspired by Native American spirituality.
Author's Note:i have dreamed stories on numerous occasions. A dream inspired this story, though it doesn't resemble the original at all. It is my pleasure to give you this mystical tale while I write more Ally tales to compile a short story collection. I hope you will reach out to me and connect!
Disclosure of Material Connection: Some of the links in the page above are "affiliate links." This means if you click on the link and purchase the item, I will receive an affiliate commission. I am disclosing this in accordance with the Federal Trade Commission's
16 CFR, Part 255
: "Guides Concerning the Use of Endorsements and Testimonials in Advertising."