About Author Ronda Del Boccio

Looking for my Press Page?
If you're a member of the press, Visit my Press Page..
Short bio
I am an award winning author, speaker and mentor living in rural Missouri with my beautiful guide dog Diva. A contributor in more than 24 books across the globe, I am the author of several books of my own, including #1 Bestseller, Mover and Shaker, The Peace Seed, Instant Author Formula, and Trust Your Heart My fiction books include, A Tasty Morsel , The Assassin and the Prince, and my newest, They All Died Smiling..
click the cover below to downloadyoura sample of the paranormal suspense novel They All Died Smiling.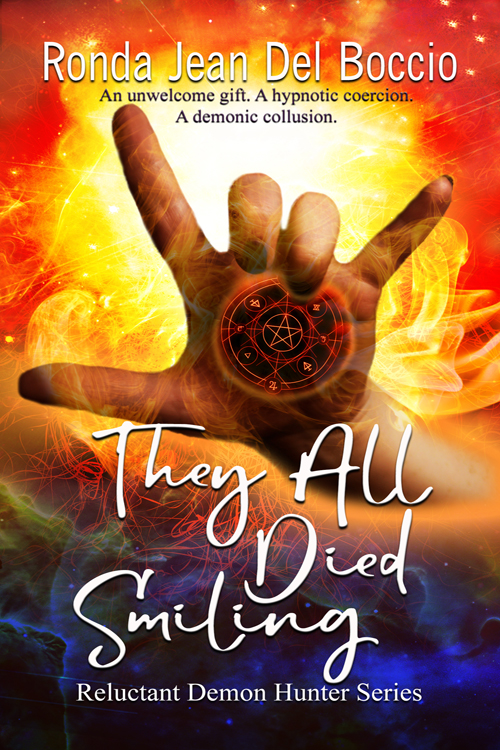 See the complete list here on
Find all my titles on Amazon
Street Cred
Here is what some of my students & I have accomplished with the help of the BLISS System:
Lasse Rouhiainen became an international #1 best selling author within hours of releasing his first book, Smart Social Media. He achieved equally rapid success with the Spanish version of this book as well as the English and Spanish versions of 101 Video marketing Tips and Strategies for Small Businesses. His books are still strong sellers months later.
Chris Downs reached #1 bestseller status in just 18 hours after his book How to Grow Great Heirloom Tomatoes hit Kindle. This book is a consistent top seller well over a year after release, which is not all that easy to do today… unless you have the right systems.
Jeremy Boone made 1 phone call that created 15,000 book sales while I was his mentor.
Amazon put my fiction book The Assassin and the Prince as the headline book in a customer mailer to fantasy fiction fans.
My and my students' books hit bestseller within anywhere from 2 hours to 10 days of publication.
When you work with any of my programs, you start by tapping into the true power behind your book. Everything you do goes back to your core message. Then, as you write, publish, share and serve, you provide the perfect solutions and stories that your ideal readers CRAVE.
3 Random Facts about Me
I thought you might like to know 3 random facts about me so you have a sense of who I am.
When I was young, my dad worked as a Master of Ceremonies at a classy night club that did a full variety show 7 nights a week. He got home very late, and I would go lie on the floor just inside the door so he could be the prince 5o awake Sleeping Beauty from the evil spell.
I used to write Doctor Who fan fiction when I was in high school.
As a child, I could never watch the 3 Stooges, because their violence toward each other made me cry. I still find aggression upsetting.
2 Things I LOVE to do that affect YOU!*
>My favorite things to do are writing fiction and helping visionary, life-changing individuals turn their purpose and passion into published books.
As for fiction, I adore writing visionary fiction stories that stick with you long after you have finished reading. And be careful what you say and do, because I'm a keen observer and an attentive eavesdropper! You just might end up as a villain in my next novel!Helping authors is such fun! I love hanging out with people who love stories and want to make a difference.
Let's Connect on the Social Web
See the sidebar or visit my Contact page