flash Fiction: Beck's Christmas Gift for Friday Fictioneers 11 January 2019
Welcome! Here's another tale told in 100 words.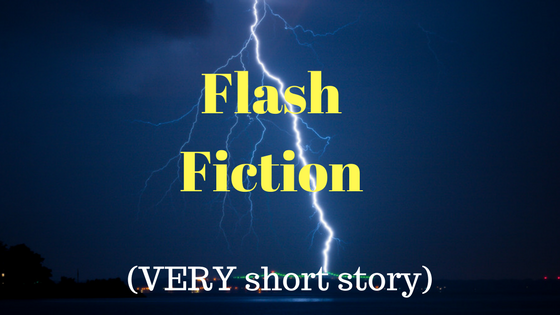 Anyone is welcome to participate in the Friday Fictioneers weekly flash fiction writing challenge. You don't have to consider yourself a writer or be published. Just tell a 100-word story in any genre that relates to the photo prompt. I find participating in this exercise helps me be a better writer.
Heartfelt thanks to the amazing and talented Rochelle Wisoff-Fields for running this weekly game.
Beck's Christmas Gift
By Ronda Del Boccio
For Friday Fictioneers, 11 January 2019
Word count: 100
Genre Mainstream story set in the world of Reluctant Demon Hunter Kassidy as a child.
Author's note: In my paranormal/urban fantasy novel They All Died Smiling, Kassidy talks about her aunt and uncle raising her after her possessed father kicked her out when hse was eight. That happened in summer. This is her first holiday season with her new family: Aunt Beck, Uncle Walt, and their four boys.

The book is available everywhere online, or at your local bookstore or library If your favorite store or library don't have it on the shelves, just ask for it by name and they'll get it for  you.
PHOTO PROMPT © Priya Bajpal
"C'mon, y'all, parade time."
Walt takes my hand. "All our boys. Where's the bonus child?"
David tries to act like he isn't excited, but he's grinnin' like a fool.
Kass calls for help with her braid.
"C'mon, sis, it's just hair," JJ calls.
I fix her braid. Rocky yanks it. She unzips his coat and glares him down.
Walt grins. "That's our girl."
"She'll be ours by Christmas." I always wanted a girl. Never thought I'd get one this way. That miserable preacher didn't deserve her anyway.
Kass grabs the bag of candy to throw and skips out the door.
Cheers to your B.L.I.S.S.-FULL Life!!
Ronda Del Boccio
Award winning author, photographer and artist
About Ronda Del Boccio
Ronda Del Boccio is an award-winning and best

selling author of both fiction and nonfiction. She has been mostly blind since birth, but she never lets that stop her doing what she wants to do. She tells transformational tales and helps visionary authors turn their dreams and imaginings into published books. See and order Ronda's books on Amazon.
Join Ronda's readers for free stories, sneak peeks at her next books and more at WriteOnPUrpose.com/read