Excerpt of Hypnotic Deceptio: NaNoWriMo 2018 WIP | Paranormal/Urban Fantasy
Here is an excerpt from my work in progress (WIP) Hypnotic Deception: Reluctant Demon Hunter Series #2.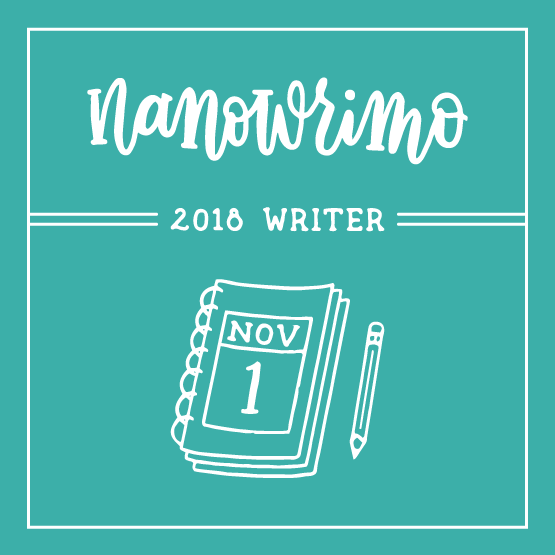 Kassidy Spence continues to struggle with her unwanted gift of demon huntng and her feelings about moving on after the death of her war hero husband.
When the black FBI-issue car pulled up in front of the converted Victorian mansion Julie and I called home, I mustered the good manners to thank him for bringing me home.

"Do you two rent this whole house?"

He speaks. "Oh no, someone converted the old mansion into five apartments." I pointed to the third floor. "We live in the littlest one up top. It used to be the servant quarters." I grabbed his arm before he started up the front steps. "When we get up there, please wait outside our apartment."

"I have to accompany you."

I bit back a retort and explained, "Just for a minute, so I can make sure Julie isn't walking around in her birthday suit, okay?"

He raised an eyebrow.

"It's not as if she'll expect me to come in with an FBI agent, after all."

He nodded and huffed out a breath.

"Then I'll let you in. Might even give you a cup of coffee if you ask nicely."

He pulled away from me. "That's not how we do things."

I blocked the door with my body, the key tucked between my fingers. "We're two women living alone, and it's our home, and it's how we do things. You'll have plenty of time to bug the place and snoop around while I'm showering and getting dressed."

"I'm not bugging your apartment."

"Just bugging me, then?"

His jaw dropped. I reached into my jacket pocket and came up with a little thing that looked like a bead.

Russ opened his mouth, but no words came out.

I pushed it into his hand and unlocked the door.. "I'll let you in in a minute." I slipped inside, locked and bolted us girls inside.

Julie was just crawling out of bed, which at seven thirty was unusual.

"Kass, are you really all right?"

"I'm fine. I came home to shower and change. Russ gave me a lift.

A fist-pump. "Good goin', girl."

I could feel my face flush hot.  Considering I had dinner with him at the Bentley's a couple days ago, I guess I could understand.

"Jules, if I'd been off having a fling, I wouldn't have kept you worrying."

She grabbed my hand. "You gotta tel me."

"Later. He's standing outside our door. I'll let him come sit in the living room, so don't run around naked."

Julie flashed a truly wicked grin. "Maybe I want him to see me without my clothes."

"Naughty girl. You're a mess." I buried my face in my hands.

She laughed. "You're so prim and proper. I won't parade around nude. Don't worry. Just let him in."

I opened the door and invited Russ in. His gaze swept around the small space, which had a kitchen, two postage-stamp sized bedrooms, and a comparatively largish living room/office area with a desk, love seat, and TV stand.

Julie called out way too loudly from her bedroom, "Did you score with Hot Stuff?"

My face burned. I wanted to crawl inside a hole and pull it in after me. "Julie, he's here in the apartment now, and he heard you, but no, we did not…" I couldn't even finish the sentence with anything other than embarrassed grunts. I covered my face with my hands for the second time today, and it wasn't even eight o'clock.

"Ooh. Fill me in later. And thanks for finally texting me so I know you didn't get raped or something."

"You sound way too awake. I'm going to make coffee. If you shower quickly, I can get clean before the hot water runs out."

She called out, "Hey Hot Stuff, I'll come say hello in a few."

I dashed to the closed door of her room. "Julie, he's not a slab of meat, for goodness sake.  His name's Russell." Kill me now. Please, somebody, kill me right now.

"I keep telling you, you're too prim and proper."

"No, remember I am…was a married woman already, but I have a keen sense of decorum."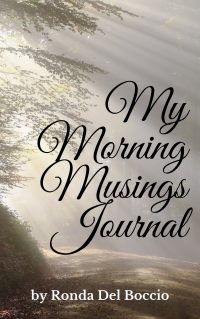 My Morning Musings Journal
Back to my writing goals!
Cheers to your #BlissfulLife!
Ronda Del Boccio
#1 best selling author and speaker
Award winning author, photographer and artist
About Ronda Del Boccio
Ronda Del Boccio is an award-winning and best

selling author of both fiction and nonfiction. She has been mostly blind since birth, but she never lets that stop her doing what she wants to do. She tells transformational tales and helps visionary authors turn their dreams and imaginings into published books. See and order Ronda's books on Amazon.
Join Ronda's readers for free stories, sneak peeks at her next books and more at WriteOnPUrpose.com/read