An unwelcome gift. A hypnotic deception. A supernatural Killing Spree…and They All Died Smiling | Release
Are you a fan of paranormal romance and urban fantasy? If you are and/or you know someone who is, please keep reading and shareThe Wild Rose Press is publishing it soon. Before the progress update, here's why you want the book…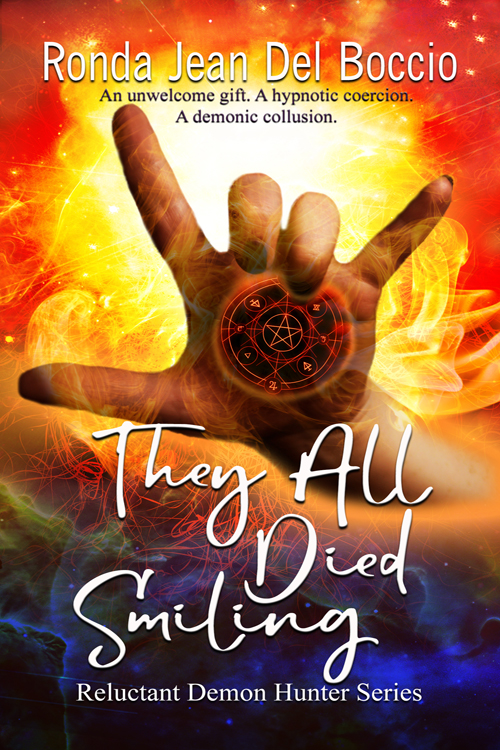 Kassidy Spence just wants to live her life, but her intrusive gift turns her world inside out…again.

Her power to see demons inside people brought her to ruin once. She refuses to use it again…

…until using her power could mean the difference between life and death.

When Kassidy borrows the hottest new self-help book for women from a friend, her natural nosiness and unwanted ability send her on a quest for the truth. Could the charismatic leader be on a diabolical, hypnotic killing spree?

If you like vivid characters, spine-tingling chills, and sharp humor, then you'll love best- r Ronda Del Boccio's first installment in this witty and chilling supernatural adventure.

 Grab your sneak peek now to enter a world of unseen powers and covert alliance.
Path to Publishing They All Died Smiling
There's so much more to being a published book author than writing the book. Finding a publisher can take a long time. Once one offers to bring your book into the world and you sign a contract, a whole new phase begins.
I am now in the early stage of that "What happens after 'I do?'" phase.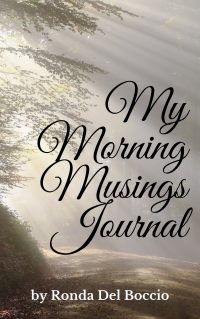 My Morning Musings Journal
Self Edits
The Wild Rose Press furnished me with a self-editing guide, which has about a dozen pages of guidelines. I went through my whole book and brought it up to spec.
My self-edited book  went back to my editor.
First Round Edits
Once my editor went through the book and made her desired change marks, she sent it to me. I got it a couple days ago.
Now, I am in the process of going through the book and looking at her marks.
FGet on the early notification list & receive a sneak preview of the book!
.If you'd like to read the prologue and a few other goodies from the book, please join here.
I'll let you know as soon as the book is available for pre-order, and I'll also reveal some other secrets about the book.
Thanks for reading!
Please share this all over the social web!
Cheers to your #BlissfulLife!
Ronda Del Boccio
#1 best selling author and speaker
Award winning author, photographer and artist
About Ronda Del Boccio
Ronda Del Boccio is an award-winning and best

selling author of both fiction and nonfiction. She has been mostly blind since birth, but she never lets that stop her doing what she wants to do. She tells transformational tales and helps visionary authors turn their dreams and imaginings into published books. See and order Ronda's books on Amazon.
Join Ronda's readers for free stories, sneak peeks at her next books and more at WriteOnPUrpose.com/read
Watch for the hashtag #BlissfulLife all over the web!