Dolphin Ally | Flash Fiction
Welcome to another one of my Magical Stories. The photo writing prompt for Friday Fictioneers 25 April 2019 inspired this one. This flash fiction story is 100 words.
If you want to come play, please feel free to join us!
The Photo Inspiration
This is an excerpt from a mystical tale about a young Dolphin Ally concerned with the human he is destined to guide. It's from my story  "Into the Bubble."
The Photo Prompt
PHOTO PROMPT © Sandra Crook
The Story: Dolphin Ally
by Ronda Del Boccio
Genre: Mystical/Metaphysical
Word count: 100
"I can't reach my ward."
Sunny pokes my belly with her nose, pushing me out of my repetitive path. I do my best to give her my attention.
"You have a human to guide?" Her mouth drops open.
"Yes."
"Since when?"
"Just recently."
She twirls. "Really? What do you know about your One?"
"She's not quite a woman but not a child either."
"Like us."
"Yes, and she needs my help."
"Does she call to you asking for guidance?"
"Well, not exactly."
Sunny presses her nose into mine. "Then why worry? She will call when she's ready, won't she?"
"She grieves."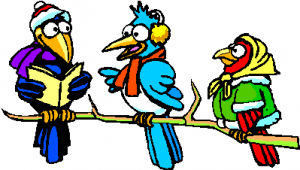 Thanks for reading! Get more stories and announcements of my upcoming books and events at InnerGuidanceOnDemand.com/read
[convertkit form=862723]
Cheers to your B.L.I.S.S.-FULL Life!!
Ronda Del Boccio
Award winning author, photographer and artist
About Ronda Del Boccio
Ronda Del Boccio is an award-winning and best
selling author of both fiction and nonfiction. She has been mostly blind since birth, but she never lets that stop her doing what she wants to do. She tells transformational tales and helps visionary authors turn their dreams and imaginings into published books. See and order Ronda's books on Amazon.
Claim free stories, sneak peeks, and more at InnerGuidanceOnDemand.com/read
[convertkit form=862723]