Book Review: Real Fast Writing by Daniel Hall
If you are a nonfiction author or are thinking of becoming one, this book review is of interest to you.
I write everything. Greeting cards, poetry, short stories, articles, memoirs, nonfiction books, and  novels. Like most writers, I read about the craft of writing, publishing, book marketing, etc., to hone my craft. Here is a book review of one such resource.
The god stuff
Quick Read:
Easy to understand
Demo videos included
The challenges
I don't have anything "bad" to say.  But if you fit 1 or more of categories below, you may find this sleek volume less than satisfying
perfectionist
over-thinker
Believe more words = value,
About Daniel Hall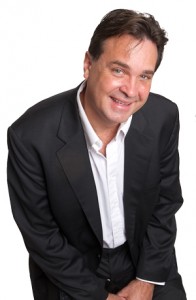 Daniel Hall is a USA TODAY and Wall Street Journal Bestselling author
, speaker, consultant, coach, lawyer (JD from Texas Tech University), nurse (BSN from University of Texas at El Paso) and host of the top rated Real Fast Results podcast. He is also the creator of the popular "Real Fast" training programs designed to help authors, speakers, coaches, consultants, trainers, Internet marketers and entrepreneurs effectively grow their businesses faster and profit more effortlessly.  Daniel's first product was the super-successful and very popular Speak on Cruise Ships book which is designed to help speakers trade their public speaking talents on luxury cruise ships worldwide.  He is also the author of the bestselling book Real Fast Writing: How To Write Faster 25 of the Hottest, Easy-to-Implement, Under the Radar Strategies, You Can Use NOW to Write More, Write Better and Write with Panache! Daniel had learned so much about writing, publishing and marketing in the launching and growing of "Speak on Cruise Ships" as well as many other books that he began to develop other products based on his new skill sets.  He created a number of other products under the "Real Fast" brand including – Real Fast Social Graphics (with John Kremer), Real Fast Hollywood Deal (with Hollywood Producer and Literary Agent Ken Atchity), Real Fast Doodle Profits (with New Yorker Magazine cartoonist Lisa Rothstein), Real Fast Library Marketing and Real Fast Indie Book Marketing (with USA Today bestselling author Amy Collins). Along the way, Daniel has kept a very active speaking schedule sharing the stage with folks like Brian Tracy, Mark Victor Hanse n, Tom Antion, Barbara DeAngelis and many others at events all over the country. He has also continued to speak internationally as an enrichment speaker for Celebrity Cruise Lines "Beyond the Podium" program and Royal Caribbean Cruise Lines enrichment program.
Get your copy of Real Fast Writing now
This book is available everywhere online, in bookstores, and from your local library. Here's the Amazon link.