FREE Story: An Angel Came" from I'll Push You Steer, by Ronda Del Boccio
Important NOTE: This post originally came out December 20 of 20165. It is updated to reflect a publishing change. AWOC Books closed its doors, and my co-author and I just released the book on I'll Push You Steer: The Definitive Guide to Stumbling through Life with Blinders On on Kindle.
People around the world are celebrating miracles at this time of year, which is December, in case you read this some months in the future. Jews celebrate the miracle of the oil, Hindus the miracle of light, and Christians the miracle of the savior's birth, just to mention a few.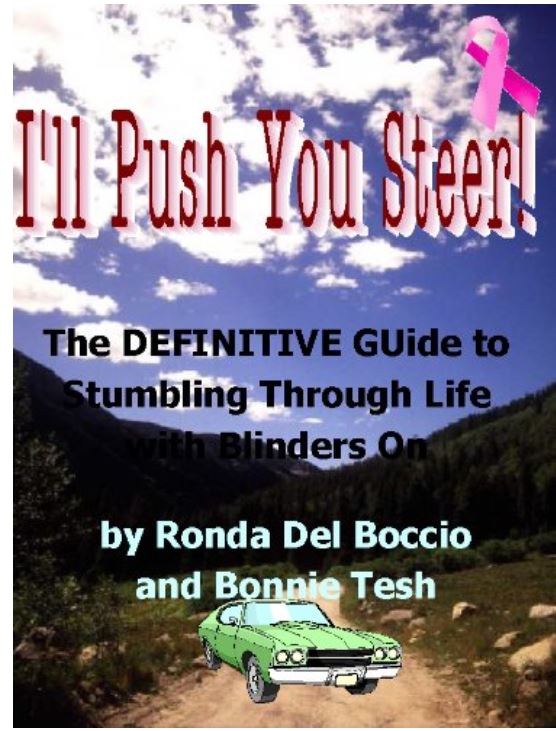 I was thinking about one of the stories in my first book, I'll Push You Steer, with my fabulous co-author and dear friend Bonnie Tesh. We each shared tales from our journey in what many would call "disability."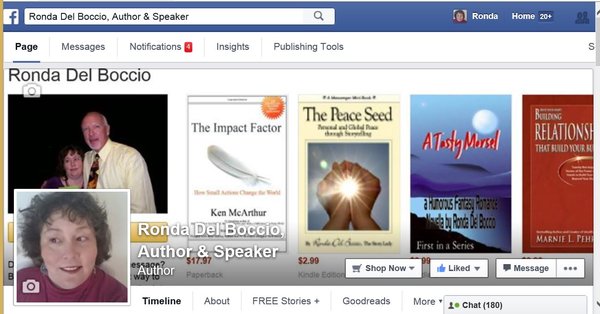 One of my contributions, "An Angel Came," is the story of how myt belief trumped the church's teachings when I went to visit a comatose woman in the hospital. Martha was not expected to awaken.
Do you expect miracles? I do. P
lease enjoy "An Angel Came. I've posted just the beginning here. Those who have joined Ronda's Readers get the full tale free as a downloadable PDF.
Ronda's Readers get free stories, sneak peeks, special gifts and more at WriteOnPurpose.com/read.
[mc4wp_form]
An Angel Came
I'm not always great at following the rules. Oh, the ones that make sense, sure, but sometimes there are stupid rules. Those just beg to be broken, in my opinion.

A bunch of years ago I was "shadowing" a hospital chaplain to see if it was something I might like to do. A college classmate of mine worked at a nursing home and arranged for me to go around with the chaplain there.

The chaplain I went with was a wonderful, caring person, very good with the patients and family members, but we had a difference of spiritual opinion one time during my visit.
Whichever holidays you celebrate, may you feel blessed and nurtured.
If you'd like to get your own copy of I'll Push You Steer, it's available in print from your favorite bookseller and Amazon, as well as Amazon Kindle. Grab your copy now at WriteOnPurpose.com/amazon.
Please share this all over the social web!
Cheers to your #BlissfulLife!
Ronda Del Boccio
#1 best selling author and speaker
Award winning author, photographer and artist
About Ronda Del Boccio
Ronda Del Boccio is an award-winning and best

selling author of both fiction and nonfiction. She has been mostly blind since birth, but she never lets that stop her doing what she wants to do. She tells transformational tales and helps visionary authors turn their dreams and imaginings into published books. See and order Ronda's books on Amazon.
Join Ronda's readers for free stories, sneak peeks at her next books and more at WriteOnPUrpose.com/read
[mc4wp_form]