Book Review of Break Your Self Help Addiction by Brian D. Ridgway
Welcome back to another Write On Purpose book review. I share well-written books. I highlight what makes each good from the reader's perspective, and reveal what writing skills and techniques make it an irresistible read. Thus, each review serves both writers and readers. This time, it's a nonfiction self-help book titled Break Your Self-Help Addiction: The 5 Keys to Total Personal Freedom by Brian D. Ridgway.
Break Your Self-Help Addiction by Brian D. Ridgway is a book to be EXPERIENCED, not just read.

— Ronda Del Boccio, #1 best selling author & speaker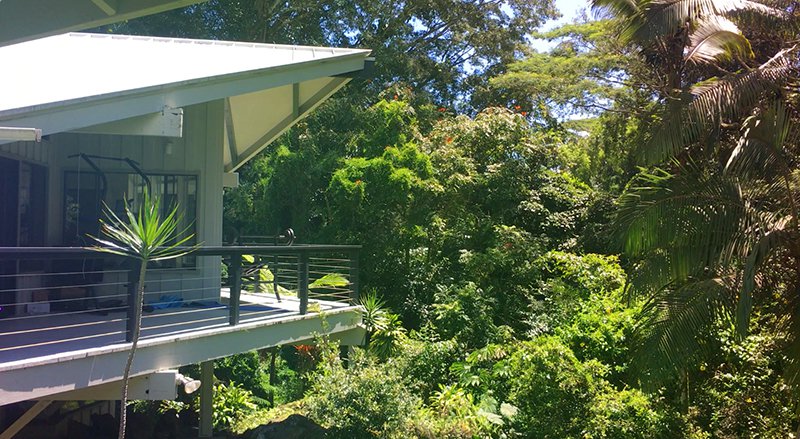 Here's the book info from Amazon.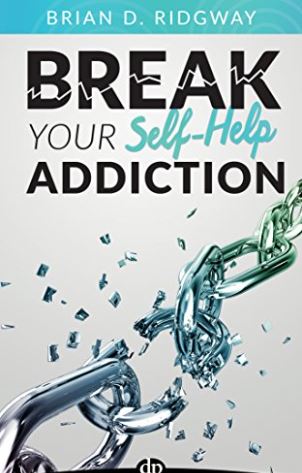 Stop Working on Yourself. Step Into True Freedom. Today.

What if self-improvement is booby-trapped?

And what if there is actually a way to change your life – in all areas, all at once – by finding and shifting the ONE hidden issue that has been creating all of the stuckness all along.

Coming out of an abusive childhood and then living with the outcomes of that on-going pain, the author invested over $300,000, 30+ years and tens of thousands of hours on self-help, personal development, and business/money/success courses – as his life got worse and worse.

Finding himself homeless, desperate, suicidal, and stuck, he experienced an awakening that took him from homeless to living the dream in Hawaii in less than 90 days. In that awakening, he was given the Level 5 Paradigm.

Since that "miracle moment," he has been able to help people around the world to take their first steps into true freedom.

Break Your Self-Help Addiction: The 5 Keys to Total Personal Freedom will help you to:

Access your Infinite Intelligence, Limitless Power and Ever-Present Guidance

"Shake off" chronic anger, sadness and fear in seconds.

Spot and dissolve the "hidden lie" in the majority of self-improvement work.

End the cycle of hope > investment > disappointment of self-help junkiedom.

Eliminate "the illusion of problems."

Get permanently "unstuck" and begin to consciously create the body, health, business, wealth, relationships, life and world of your dreams.
Is this just another self-help book?
Any book's value is in the eye nad mind of the beholder. I'm someone who has been into self development since my first set of Nightingale-Conant cassette tapes back in the 80s. While I definitely gain insights from everything I read (whether self-help or not), I have to say Brian D. Ridgway's approach is top notch.
My Real-Life Miracle Thanks to Brian Ridgway
I've been familiar with Brian for a few years now. I invested in his first online mentoring program. What I found back then and since with his Level 5 Mentoring is that I was able to uncover and clear hidden beliefs and blocks I didn't even know were there. I've made overnight changes in a relationship with a family member that had been challenging for 30 years. That was downright miraculous to me, and it was all aobut me cutting through STUFF. His teachings helped me more than anyone else's in that situation.
So imagine how happy I was to see that he finally (after some strong nudges from me over the years) published his first book. I don't hand out 5-star reviews lightly. Look at them and you'll see some low stars amongst them…
What Makes  Break Your Self-Help Addiction a worthy read?
Accessible style
You'll feel as if you're talking with a friend at a café. Despite his vast experience making (and losing and reaking) fortunes, Brian is a regular guy.
He shares his own story
If he had just come pontificating and spouting teachings, this book wouldn't be a worthy read. That's not his style in person anyway. I love how Brian shares his own story with all its highs and lows, despair and aha moments.
Well organized
The flow of the book makes sense. I read through it all once and did the exercises, and I'm actually going back through again, which I seldom do.
Free resources to help you go deeper. 
"Go Deeper" sections in various chapters have a link to either a video, PDF or other tool. Brian wants you to experience your own shifts, not just read about them.
The first one is what he calls the "Universal Orientation." It's a self-assessment, and I am glad I printed it off AND gave myself the time and space to dive deeply into it.
The videos are great. You get to watch him do what he calls "spell breaks" to help people get past issues that keep them from living a totally awakened, free life.
While watching a video of Brian doing a spell break with someone else, I uncovered hidden spells in my own life. After tears, memories, physical sensations, and a good deal of temporary agony, I broke through my own hidden roadblocks.

— Ronda Del Boccio, #1 best selling author and speaker
If you're skeptical, I get it. I really do. Most of us have been there, bought the book, the program, the T-shirt…and have tried everything from Tony Robbins to Abraham Hicks with little real change. BUt I say give Brian's book and Brian a chance.
Buy the Book
Download Break Your Self-Help Addiction: The 5 Keys to Total Personal Freedom now for Kindle (Borrow for free if you're a Kindle Unlimited subscriber.)
Connect with Author Brian D. Ridgway
Please share this all over the social web!
Follow your B.L.I.S.S.
Ronda Del Boccio
#1 best selling author, speaker, and Amazon Top Reviewer
About Ronda Del Boccio
Ronda Del Boccio is an award-winning and best

selling author of both fiction and nonfiction. She tells transformational tales and helps visionary authors turn their dreams and imaginings into published books. See and order Ronda's books on Amazon.
Join Ronda's readers for free stories, sneak peeks at her next books and more at WriteOnPUrpose.com/read
[mc4wp_form]