Smashwords News: Subscribe to Smashwords Alerts for New Release Updates
I got an exciting email from Smashwords today! I'm excited because now YOU can easily know when I put out a new story or book as soon as it happens.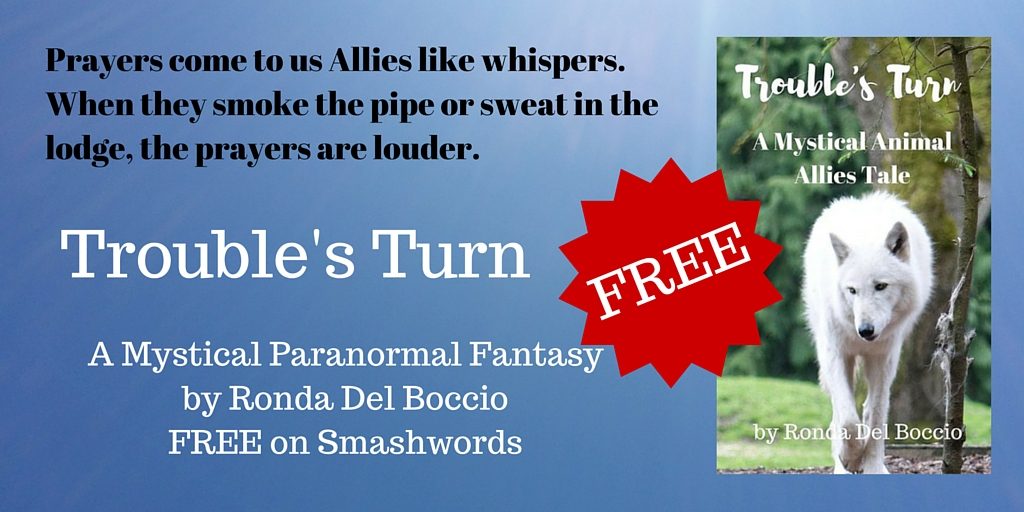 Smashwords is a great place to get books, short stories, and more in ANY digital format you prefer, whether that's for Kindle, Nook, Kobo, Apple, or others.
Here's the email from Smashwords If you have books/stories on Smashwords, you got an email like this personalized for you.
Hello Ronda Del Boccio,

We are excited to announce Smashwords Alerts, a new feature that notifies Smashwords customers of new releases from their favorite authors. The new feature kicks off today.

You can track your number of subscribers and "favorites" in real time from your Smashwords Dashboard under "Marketing and Distribution Tools".

To get the most out of this new capability, please encourage your readers to subscribe to your alerts so they never miss another new release from you.

To subscribe, readers simply visit your profile page at Smashwords (https://www.smashwords.com/profile/view/AuthorRonda), and click the button labeled "Subscribe to Author Alerts."

Readers are always in full control of their subscriptions. These are "blind" subscriptions, in that the reader's email address is never shared with anyone. Readers only receive an email if there's a new alert from an author they're following, and readers can cancel notifications at any time from their Smashwords Alerts subscriptions page.

Why don't you give it a try by subscribing to your own alert, as well as those from your own favorite authors!

We hope you enjoy this new feature.

We welcome your suggestions for additional enhancements to this feature as we work to make it easier for you to reach the million+ customers of the Smashwords Store. Please contact us here to reach our support team and tell us what you think!

Enjoy!

Sincerely,

The Smashwords Team
Subscribe to My Smashwords New Release Announcements!
Just visit my SMashwords author page at https://www.smashwords.com/profile/view/AuthorRonda
You'll get a notice each time I put out a new story.
My current stories, which you can read on whatever reading app you like, are:
"Trouble's Turn": An adolescent Ally Wolf wants to take on her role of guiding her special human, but her pack thinks she's too young. FREE short story on Smashwords!
The Assassin and the Prince:  Feline assassin Aree is taking a break from killing to play bodyguard for a pampered prince on vacation. She comes to regret her choice when he makes her tail twitch once too often.
A Tasty Morsel: Sometimes young Ellie pokes her nose in where she shouldn't. Reality takes a major turn when she explores a secret door in a cave she just discovered.
…and whatever I share next…you can know right away!
I hope you enjoy the stories! Thanks for reading.
Please share this all over the social web!
Follow your B.L.I.S.S.
Ronda Del Boccio
#1 best selling author, speaker, and Amazon Top Reviewer
About Ronda Del Boccio
Ronda Del Boccio is an award-winning and best

selling author of both fiction and nonfiction. She tells transformational tales and helps visionary authors turn their dreams and imaginings into published books. See and order Ronda's books on Amazon.
Join Ronda's readers for free stories, sneak peeks at her next books and more at WriteOnPUrpose.com/read
[mc4wp_form]