Authors: Save Time & Auto-Post to Facebook, LinkedIn and Twitter with NEW Social Jukebox
Authors have a lot to do.
Write books.
Edit said books.
Proofread said books.
Get said books off to alpha and beta readers.
Seek publishing or set up self publishing…of yeah those books.
And let us not forget…MARKET those books…
and connect with readers…
and do live in person &/or virtual events.
WHEW! That's an exhausting list!
Don't you love to save time and energy?
Well DUH! Of COURSE you do! Who doesn't. I mean…nobody is going to raise their hand and proclaim proudly, "I have NOTHING to do, so please, pile on more STUFF TO DO!"
Social media alone could devour 24/7 if you let it, and that will only account for a small percentage of your book sales anyway.
People tell me, "Ronda, you're EVERYWHERE? Do you sleep?"
Yes, I sleep. I'm everywhere because of some wonderful tricks and hacks As a matter of fact, I'm working on a book called 101 Tricks and Hacks for Writers right now. One of my favorite Cool Tools is in that book.
I know you're asking:
"How can I save time and energy on social media, Ronda?"
You probably feel like an exhausted hamster in a wheel, scurrying around to do this and that in a constant flurry of activity.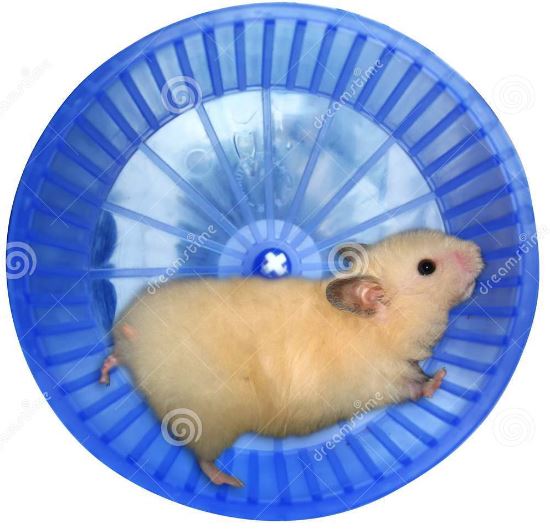 Slow down. Take a breath. I've got you. Check this out.
The 1-Post Problem
You write a blog post, upload a video, or whatever, and you share it once all over. Then what? Who has time to go back around every week or so and share one of your older posts?
That's the 1 post problem. It's hard to keep sharing your awesome past content.
The Social Jukebox Solution
Wouldn't it be great if you could keep sharing your great material time and time again on autopilot? Now you can.
Social Jukebox lets you set up "jukeboxes" (think playlists) of your content for sharing on Twitter, Facebook and LinkedIn. You control how often posts go out.
My jukeboxes include:
Author help (tips & tools)
Book reviews, excerpts and author spotlights
Random Ronda (no links, just weird tidbits)
Leader Dog Jemma
Owner Tim also has some free jukeboxes of quotes and other things you can use. Love those.
Why I LOVE Social Jukebox
I can add my own "stuff" – blog posts, YouTube videos, podcasts, even other people's posts if I want.
I can set up different release schedules for Twitter, Facebook and LinkedIn.
I have granular control over the days and hours each playlist/jukebox runs in each of the networks.
I got in early, before the price goes up!
Quick Overview of Social Jukebox
Thanks, Tim Fargo (Social Jukebox Creator) for this quick list:
n addition to adding Facebook and LinkedIn posting, here are a few of the new features:

– AutoScheduling – this allows you to select the jukeboxes you want to schedule and the total posts you'd like from each one. Then you press a button and it will automatically generate a schedule, free from conflicts for you. Handy!

– Chrome Extension Improved – In addition to the easy updating provided by the Chrome extension you will now be able to load posts and RETWEETS into jukeboxes. Many people have asked for quicker ways to get their posts into a jukebox as well as an easy way to handle retweets. It's coming soon.

– Add a hashtag to all jukebox posts. – Want to jump on an emerging trend? You can now go into options and add a hashtag to an entire jukebox (as long as there is space) and it will put it into your post as it goes out.

– New Jukebox Interface – It allows much quicker management of jukeboxes from the main page.

– Targeted Posts auto transfer to a Jukebox. – Previously Targeted Posts existed independent of Jukeboxes. Now, if you have a post you want to eventually move from Targeted to a Jukebox, you can schedule it and it will automatically be transferred.

– Emojis – We will be supporting emojis and you can also add out emojis directly inside the Social Jukebox system as well.
See also my previous post about its predecessor Tweet Jukebox.
You can get started now at WriteOnPurpose.com/sj
Please share this all over the social web!
Follow your B.L.I.S.S.
Ronda Del Boccio
#1 best selling author, speaker, and Amazon Top Reviewer
About Ronda Del Boccio
Ronda Del Boccio is an award-winning and best

selling author of both fiction and nonfiction. She tells transformational tales and helps visionary authors turn their dreams and imaginings into published books. See and order Ronda's books on Amazon.
PS: IF you're an AUTHOR: before you go – Join NOW for FREE Tools for Writers!
What you get: The Author Profit Pack and MORE, including…
7 Ways to Earn Money While Still Writing Your Book" special report and video mini-class
7 Ways to Make Your Book Irresistible" special report and video mini-cl
Invitations to FREE right-to-the-point classes on everything from book marketing to e-publishing to social media for authors.
Free weekly author success tip delivered to your inbox
and more!