Book Review of Historical Southern Novel Pathways of the Heart by Diane Yates
Welcome back to another Write On Purpose book review. I review  well-written books, highlighting what makes each good from the reader's perspective and what writing skills and techniques make it an irresistible read. Thus, each review serves both writers and readers.
This time it's a historical southern novel based on the life of the author's mother, Pathways of the Heart by Diane Yates. Here's a photo of Clella and Kenneth and info about the book.
Pathways of the Heart by Diane Yates
How do you seek to redeem yourself when you don't know what you did wrong?

When Kenneth asked Clella to marry him, she agreed, believing their love would never die. But times and people change. Six children, the Great Depression, and two decades later, Clella feels desperate. The man she thought would always be by her side is miles away while she tries to remain faithful and pick up the pieces in another town. When a chance meeting changes everything, Clella's faith and beliefs are tested.
Follow Clella through her true story about love, loss, betrayal, and the courage to love again.
I don't read much mainstream fiction, nor general fiction based on someone's own family history. Sowhat made this book worth reading for me?
Reading Outside the Usual Genres
I tend to prefer paranormal, suspense, cozy mystery, fantasy, and other extraordinary aspects. But because I'm an author, I like to dip into a wide variety of genres. So from time to time I read a mundane novel, which everyone else calls "mainstream." Every so often I even shock my writer friends and write an ordinary life story myself.
For anyone who loves family sagas, historical fiction, or Christian stories, Pathways of the Heart is definitely a book you will want to read.
Family History
Pathways isn't just a historical novel peopled with characters from the author's imagination. It's Diane's novelization of the life of her mother, Clella's, rough life.
I find myself wondering what it was like for Diane to turn the tales her mother told her into this book.
History
I like historical fiction because I can gain insight into how life really was in the daily life of people who lived in that time. My grandparents lived through the Great Depression, and they told me some stories, and my parents grew up in the 1950's.  Yates gave me more historical nuggets and perspectives while telling her mother's story.
Real Life Romance
Most romance fiction makes me want to throw the book at the nearest wall, which I don't because I'm using my Kindle Fire. But we all know life isn't all roses, and most love stories have a big, bad conflict that gets resolved.
Life doesn't work that way. Sometimes a big issue gets resolved, but most of the biggies grow and multiply over time.  Clella's life is definitely messy. She and Kenneth fall in love, and she believes they will build a life together, through all the ups and downs that come with living. They live in primitive conditions, struggle through the depression, and have six children. She does not get the husband she thought she would have.
Get Pathways of the Heart
About Diane Yates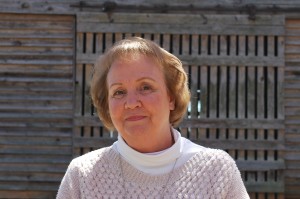 Diane and her husband, Rick, have worked several years in youth and adult ministries in their church, where she wrote plays and skits as well as Sunday School curriculum and Bible studies. She has three children and eight grandchildren who are the crown of her life.
Yates is a member of the Columbia Chapter of the Missouri Writer's Guild and the President of the Ozarks Writers League.  Her heartfelt dedications of love for her mother, Pathways of the Heart and All That Matters, are now both available.
Connect with Diane Yates
Amazon's Diane Yates Author Page
Please share this all over the social web!
Follow your B.L.I.S.S.
Ronda Del Boccio
#1 best selling author, speaker, and Amazon Top Reviewer
About Ronda Del Boccio
Ronda Del Boccio is an award-winning and best

selling author of both fiction and nonfiction. She tells transformational tales and helps visionary authors turn their dreams and imaginings into published books. See and order Ronda's books on Amazon.
Join Ronda's readers for free stories, sneak peeks at her next books and more at WriteOnPUrpose.com/read
[mc4wp_form]