Cat Helps Me Give an AudioAcrobat Testimonial
One of my favorite cool tools for authors is AudioAcrobat. It's a fabulous service to record and store audios, videos, and even podcasts. I've been a happy customer for years, and I love this service. I use it to make a backup recording of my webinars and workshops, no matter what web conferencing service I am using at the time. So here's my cat Trippy helping me give a testimonial.
I even used AudioAcrobat to record that video. Start your free 30 day trial right now, and be sure to join in the many free classes they offer to help you make the most of AudioAcrobat. Please share this review all over the social web! Follow your B.L.I.S.S. Ronda Del Boccio #1 best selling author, speaker, and Amazon Top Reviewer
About Ronda Del Boccio
Ronda Del Boccio is an award-winning and best
selling author of both fiction and nonfiction. She tells transformational tales and helps visionary authors turn their dreams and imaginings into published books. See and order Ronda's books on Amazon.
What you get: The Author Profit Pack and MORE, including…
7 Ways to Earn Money While Still Writing Your Book" special report and video mini-class
7 Ways to Make Your Book Irresistible" special report and video mini-cl
Invitations to FREE right-to-the-point classes on everything from book marketing to e-publishing to social media for authors.
Free weekly author success top delivered to your inbox
and more!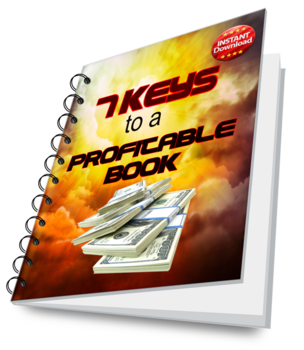 Get yours NOW!