Book Review of Dystopian SiFi Novel Black Cloud Rising: Chrysalis by Darrel Sparkman
Welcome back to another Write On Purpose book review. Each week, I review a well-written book, highlighting what makes it good from the reader's perspective and what writing skills and techniques make it an irresistible read. Thus, each review serves both writers and readers.
This week's review is yet another in a genre I don't often read. I like expanding my horizons. This time it's Black CLoud Rising: Chrysalis by Darrel Sparkman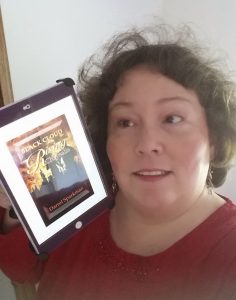 I don't often read dystopian books because so many of them have a strong theme of futility. Not so with Chrysalis..
Why did I feel this book was well-written enough to give it a 5-star review?

About Black Cloud Rising: Chrysalis by Darrel Sparkman
Here is the description from Amazon.
Colton Blaine had it all. A great job in scenic Springfield, MO, a new house in suburbia, a beautiful wife and two wonderful kids. Then fuel supplies ran out and the delivery trucks stopped running. No long haul deliveries? No food. Most cities had only a two-week supply of food on the shelves. The nightmare had just begun.

Law enforcement and the National Guard crumbled before the organized gangs. The city and countryside became a funeral pyre of desperate, starving people with no hope, nowhere to go and nothing left to do but die. Zombies? Nope, just plain folks like you and me.

Fast paced and raw, CHRYSALIS is the story of one man's journey from despair to triumph, and what he became to get there.
A Character's Hero's Journey
Throughout Chrysalis we follow Colton. As the tale begins, he lives a cushy life in a suburban home with a wife and kids. Circumstances beyond his control, namely the collapse of society, turn his life and society inside out. He begins his quest for survival in the midst of gangs, dwindling resources, sickness, betrayal and death. His personal journey takes him to a whole new way of being, for better or worse.
The hero's journey (or monomyth) is the 1 story that captivates and truly unites all of humanity, even those who have no contact with the outside world. Mythologist Joseph Campbell uncovered this global pattern  as his life's work.
An emerging hero goes on a quest for a goal, in this case survival in a world without gas, food delivery, running water, etc. This quest leads to a road of trials a series of challenges. Finally, the ultimate goal is either achieved or in some cases lost.
In this story, Colton's happy life is disrupted by the changes in society. No fuel menas no food deliveries. No power means no more city water. His challenge is survival. The person he loved dearly showed her true colors early on in the book.
Character Development
What makes this a 5-star read for me is watching Colton make his choices in the midst of the various challenges. He finds his innovative side in the search for potable water. He tries to recover from the betrayal by someone dear to him while evading gangs and trying to stay alive.
Character development is what makes this societal collapse story work for me. Colton and a cast of well developed characters populate this struggling world.
I love a story with an interesting hero. This really is a book about the people coping more so than the mechanics of dealing with the collapse of society..
About Darrel Sparkman, frontier Author
Darrel Sparkman resides in Southwest Missouri with his wife.  Their three children and
eleven grandchildren live nearby.  His hobbies include gardening, golfing, and writing.  In the past, Darrel served four years in the United States Navy, including seven months in Viet Nam as a combat search & rescue helicopter crewman.  He also served nineteen years as a volunteer Emergency Medical Technician, worked as a professional photographer, computer repair tech, and along with his wife Sue, owned and operated   a commercial greenhouse and flower shop.  Darrel is currently retired and self-employed.  He finally has that job that wakes you up every day with a smile.
Connect with Darrel Sparkman
Please share this review all over the social web!
Follow your B.L.I.S.S.
Ronda Del Boccio
#1 best selling author, speaker, and Amazon Top Reviewer
Read More Book Reviews by Ronda Del Boccio
Looking for more book reviews? I share insights on books in most genres. See them all in the Book Review Category
About Ronda Del Boccio
Ronda Del Boccio is an award-winning and best
selling author of both fiction and nonfiction. She tells transformational tales and helps visionary authors turn their dreams and imaginings into published books. See and order Ronda's books on Amazon.
Join Ronda's readers for free stories, sneak peeks at her next books and more at WriteOnPUrpose.com/read
[mc4wp_form]
If you are an author
Want your book reviewed?