Book Cover Reveal: Glory and Pretty Sacrifices by Devin O'Branagan
Best Selling Author Devin O'Branagan writes stories about uncommon heroes, people who rise to the occasion and embark upon a journey of self discovery while fighting seemingly insurmountable odds.
Now, her books are under consideration for a movie or television series, and she has brand new vibrant covers to celebrate the relaunch of this series. I have read and enjoyed her paranormal thriller series and her dog stories as well The Legend of Glory. Here are the new covers for books 1 and 2:
Seventeen-year-old Glory Templeton's blood holds the cure for a deadly pandemic-plague and she embarks on a quest to save humanity.
When evil forces conspire to stop her, three supernatural beings are assigned to be her guardians. Forbidden love, mysterious companions, ancient secret societies, vampires, witches, and angels all contribute to the high adventure that tests the character of this remarkable young woman. The legend of Glory begins! Buy on Amazon
Read my 5 star review on Amazon
In the post apocalyptic world following a pandemic, dark angels arrive in Glory Templeton's small hometown to claim the eternal souls of her loved ones. Targeted by evil because of her heroism during the great plague, Glory fights back with the help of gutsy young witch Kaia, inexperienced guardian angel Sasha, and her intrepid demon-fighting dog Hallelujah.
Complicating everything, a rift in time reunites Glory with an old flame and forces her to pay a huge price for love. Angels, witches, vampires, and time travel all contribute to this thrilling tale of courage, faith, and fighting the good fight.
Pretty Sacrifices is the sequel to the bestselling urban fantasy, Glory, which was nominated by the American Library Association for their Best Paperbacks for Young Adults List.
Genesis, the third novel in The Legend of Glory trilogy, is forthcoming. Buy on Amazon Read my 5 star review on Amazon.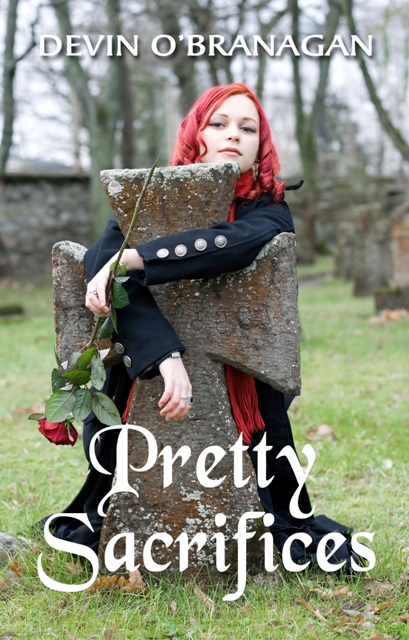 About Devin O'Branagan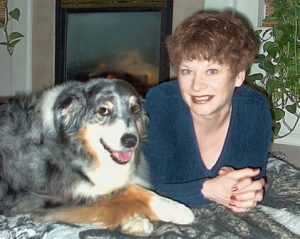 Devin's genres include paranormal thrillers, young adult urban fantasy, paranormal romance, and romantic comedy. Her books have been published by Simon & Schuster's Pocket Books, German publisher Heyne Verlag, Turkish publisher Dogan Egmont, and indie publisher Cornucopia Creations.
She writes for Paranormal Galaxy Magazine and TAILS Magazine, is a member of the Dog Writers Association of America, the Cat Writers' Association, and many of her writing projects support animal rescue. Her books are available in print, eBook, and audio formats. Visit her author page for details.
She is represented by Deborah Schneider of Gelfman Schneider Literary Agents in New York City, and Josie Freedman, ICM International Creative Management Partners, Los Angeles. Devin is a prolific author with several wonderful series.
Happy reading, and as always… Follow your BLISS!
Ronda Del Boccio
Award winningg and and best selling author, and Amazon Top Reviewer
Join Ronda's Readers for free stories and more